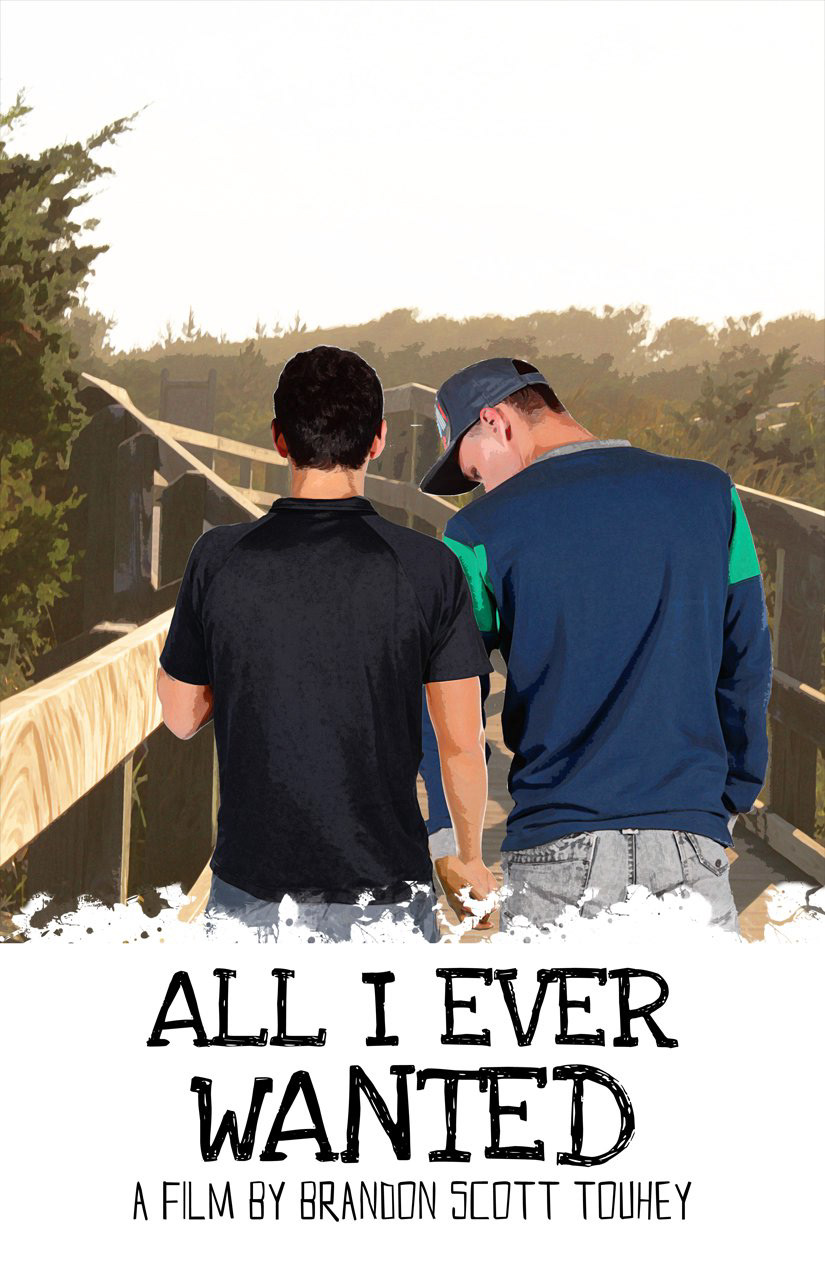 California's ultimate party boy Carter (Jonathon Grant) typically spends each day going to the clubs having a good time followed by returning to the apartment he shares with his older sister Rochelle (Angela Zivica), where he continues the party. Rochelle, having had enough of his endless drunken nights and "sleepovers" with every guy in the city, takes matters into her own hands.

Sent to New York to finish college, he finds himself faced with the same temptations he is trying to leave behind. Will Carter fall back into his old tricks or find something more?
Adelphi University Film & Video Festival 2011 - Best Acting
Adelphi University English Dept's Dramatic Writing Contest (Donald Everett Axinn Awards) 2011 - Honorable Mention
Jonathon Grant as Carter
Brandon Touhey as Jordan
Angela Zivica as Rochelle
Liana Inzerillo as Myka
Mark Kavanaugh as Eli
Brandon Scott Touhey (Writer, Director, Producer, Editor)
Deborah Touhey (Executive Producer)
Terence Touhey (Executive Producer)
Justin Touhey (Associate Producer)
Abby Lee (Director of Photography)
The idea for All I Ever Wanted came to me during the first semester of my junior year at Adelphi University (Fall 2009) while taking a screenwriting course, Writing for Media. In addition to it becoming my final project for that course, I used it as the basis for one part of my Post Production course's final project. This assignment was to create the opening titles for an already existing or future project and was intended to showcase my understanding of Apple Motion. I used it as an opportunity to design the opening credits for what I hoped would become my senior thesis project.
For the following semester, I was granted special permission to use my existing script as the basis of my project in my Pre-Production course. In this course, I re-worked the script using the advice and guidance of my professor and fellow students.
The next year, my senior year, I used the script for my Workshop course (thesis). With the majority of my Pre-Production already done, I was able to finalize the majority of that section of the course and prepare for production. I created a Kickstarter project to assist with the budget, put out a casting call and held auditions, and was well on the way to setting up the film shoot.
Unfortunately, due to scheduling conflicts a portion of the actors who had signed up for the shoot had to drop out. I was able to find a mixture of experienced and fresh for the cast, and I had to step into the role of Jordan (originally meant for Jonathan Grant).
After the Workshop course was completed I was able to submit to the faculty-run film festival. All I Ever Wanted was selected to be screened and my cast won the award for Best Acting.

During my final semester as an undergraduate at Adelphi University, I designed the DVDs for All I Ever Wanted using Apple's DVD Studio Pro for my Media Portfolio independent study. I also took the opportunity to re-work the opening title sequence I created for my Post Production course as a teaser trailer for the short film. Both are available to watch below.